Jewellery Box Organiser Online in Pakistan
Buy Now Online Jewelry Box Organizer In Pakistan【High-quality materials】The shell is made of high-quality ABS plastic, which is durable, odorless, waterproof, and moisture-proof. There is a multi-integrated display rack inside, which can hang your jewelry to avoid scratches.
Foldable Exquisite Dustproof Jewelry Storage Case
【Large Capacity】 The green standing storage box has a variety of punches and hooks inside. There are 153 earrings hanging holes, 21 necklace grooves, and 3 long U-shaped grooves. You can put a variety of earrings, necklaces, and bracelets to meet your daily jewelry storage and display needs.
Multi-function Screen Shaped Metal Display Jewelry Stand For Earrings, Necklace & Bracelet
【Modern & Fashionable Appearance】Our theme color of green and gold of this storage box has a unique sense of retro and fashion. Its external lines are smooth, the surface is smooth, the plastic base is small and cute, bright in color and it is not easy to fade. Which will set off the elegance and fashion sense of jewelry.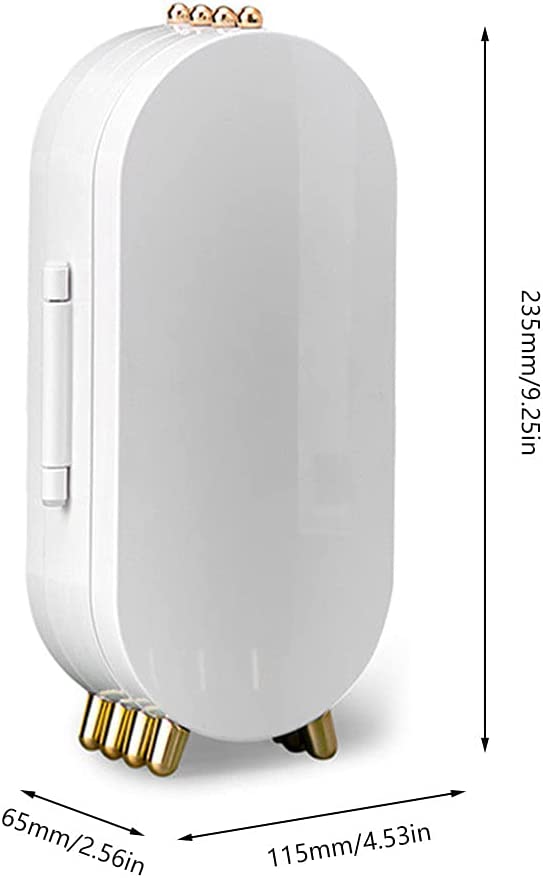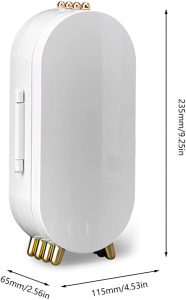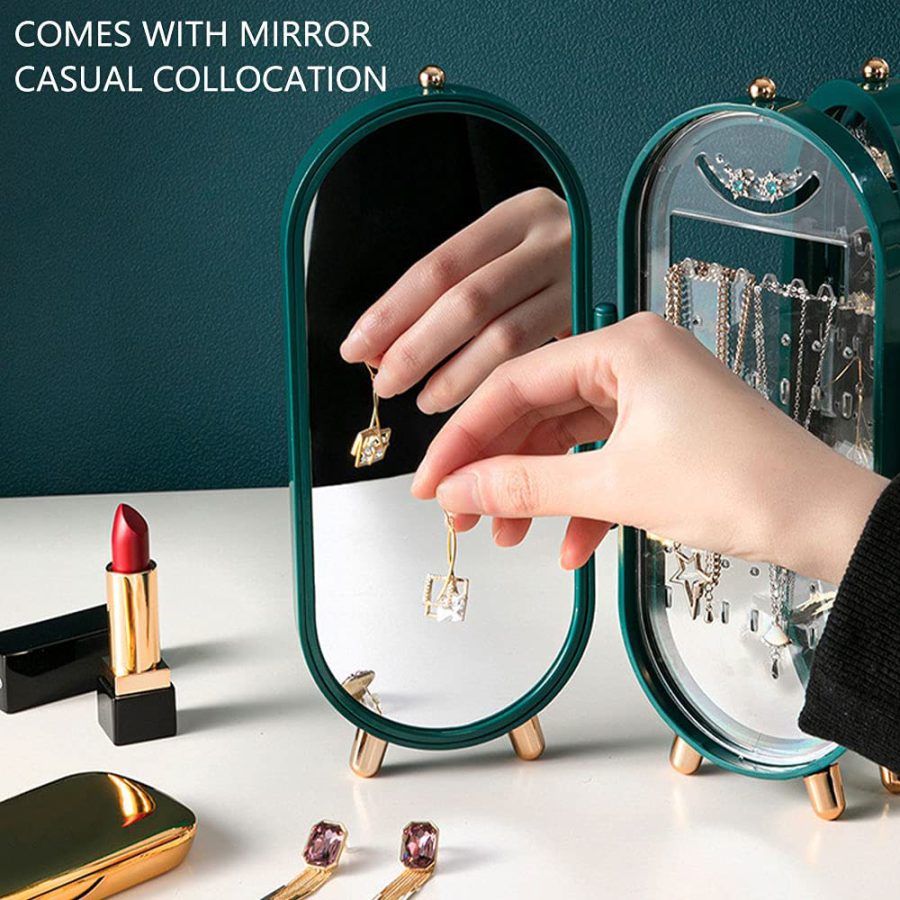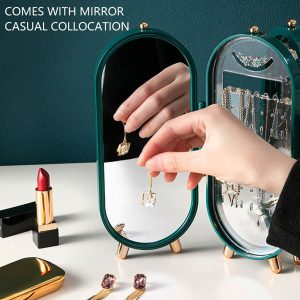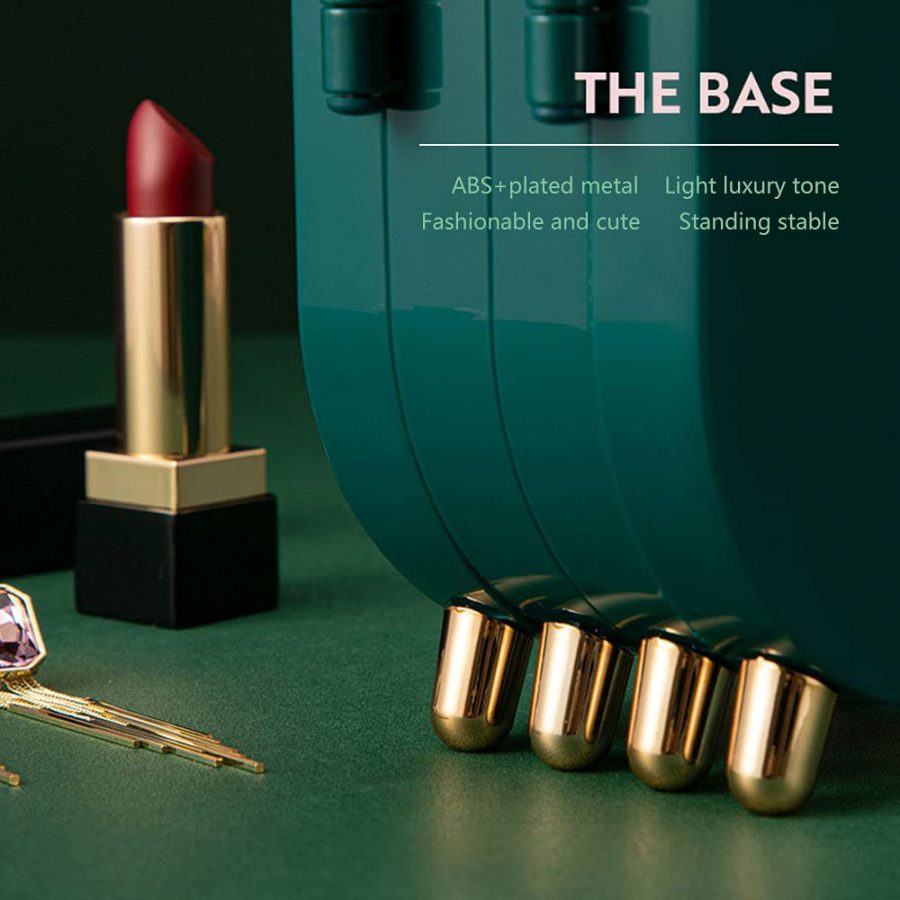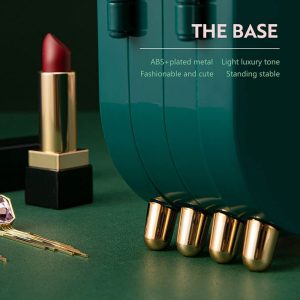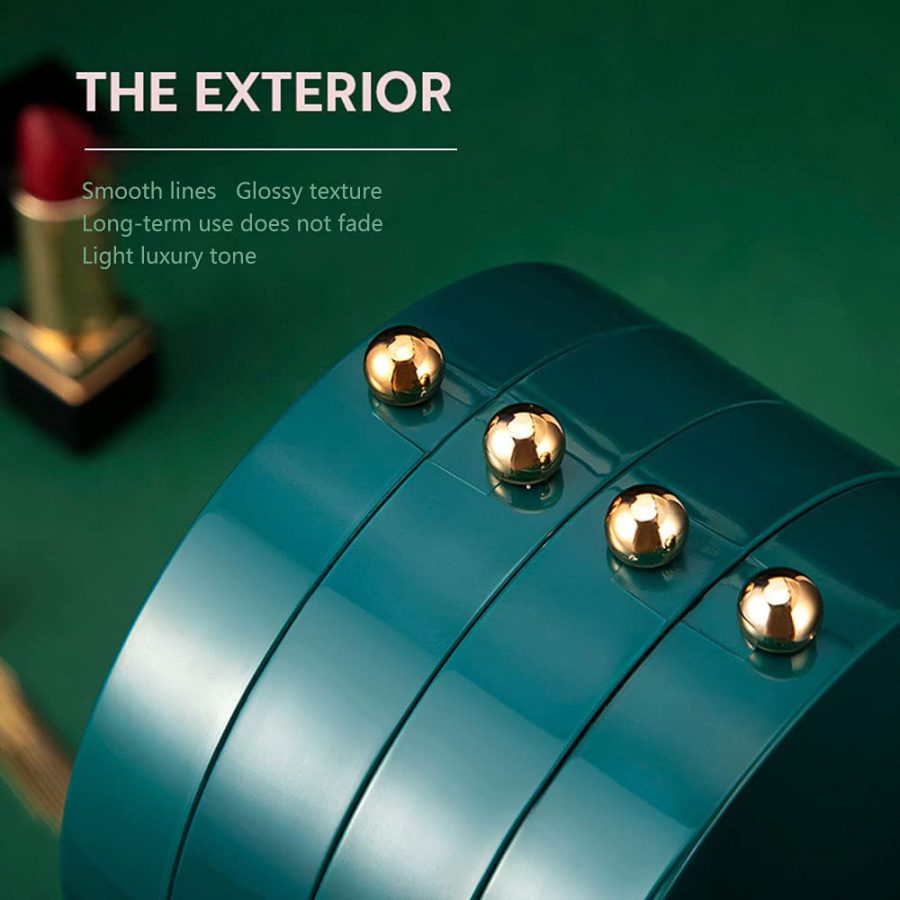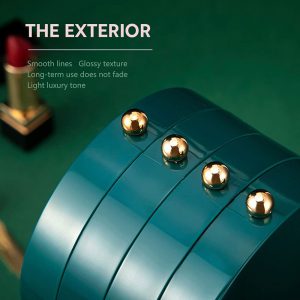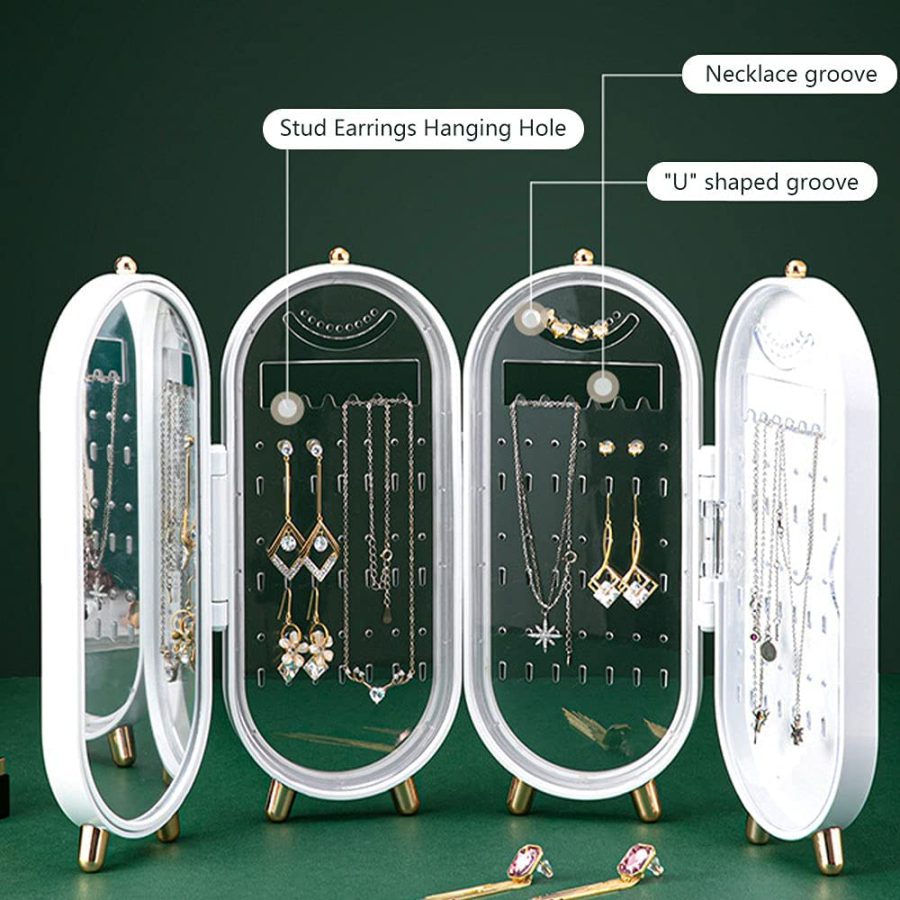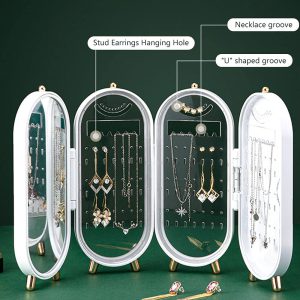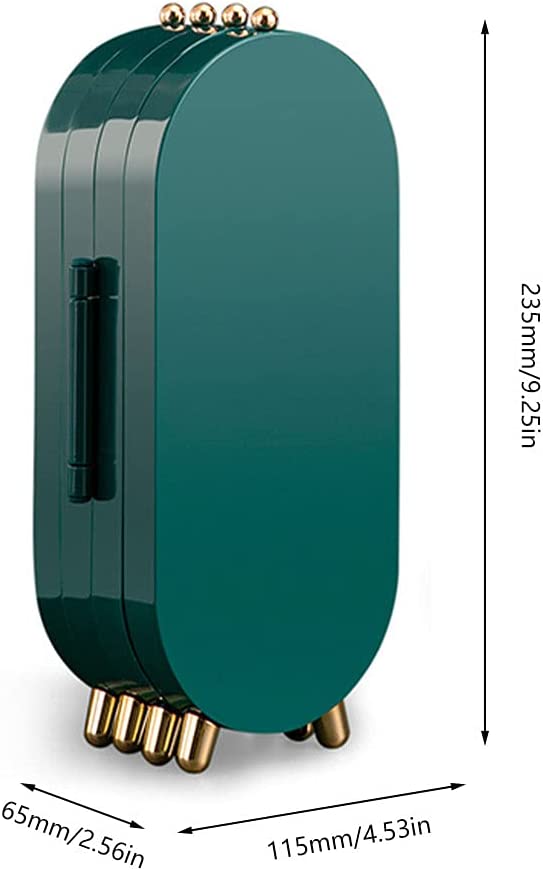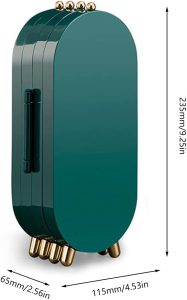 Jewelry Box Organizer Online Shopping In Pakistan | Jewellery Box for sale
【Folding Design & Dust-proof】The foldable screen design can greatly save space. Ornaments are not easy to entangle during display and storage, and friction can also be avoided. When you are not showing jewelry, you can fold the jewelry box for jewelry storage. Closing the jewelry box can isolate the air, delay the aging of the jewelry, and prevent the accumulation of dust.
【Exquisite Gifts】23.5 x 11.5 x 6.5 cm. It is the perfect holiday gift for girls. Jewelry boxes are suitable for ladies or girls. This is a creative gift for mothers, wives, daughters, or friends on Valentine's Day, Mother's Day, Christmas, birthdays and anniversaries, or other meaningful moments.